Five years into living full time in our Airstream has been exciting, tiring, humbling, a time of learning, growth, hardships, etc. We've been places. We've seen things.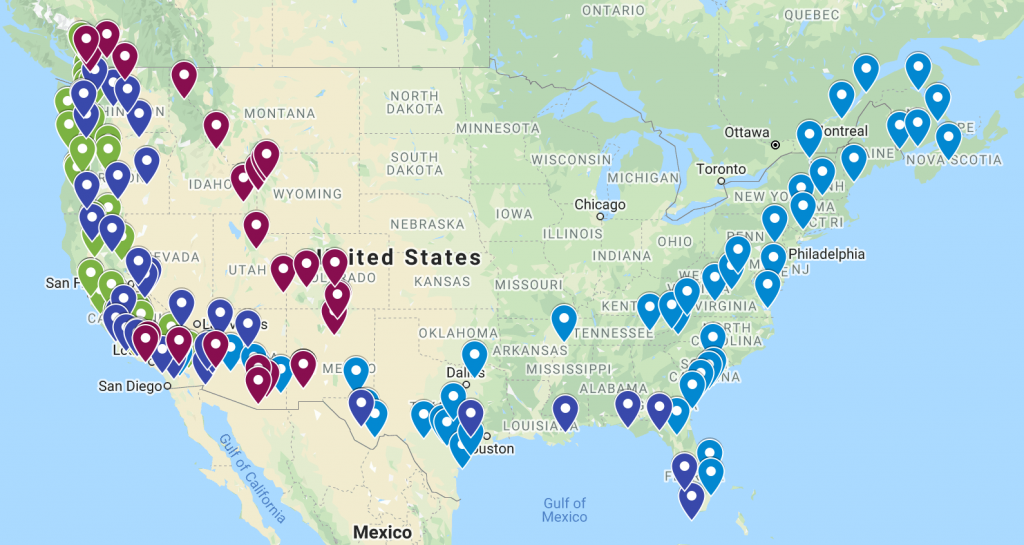 Last year we started to look seriously at properties to settle down and hopefully simplify our lives in certain aspects. For myself, working a regular full time job while trying to travel presents a lot of difficulties. It's not nearly as flexible as it could be if I worked for myself, or only worked part time. I find myself missing out on a lot of experiences in places we travel to because I prioritize my work.
We searched in vain in Washington state, but that didn't work out too well. On our way back to renew the search, we stumbled across a promising property in Memphis TN. Memphis has always been in the back of my mind because Beth's sister and brother in law live there. It's a neat city with a lot going on. In any case, long story short, we purchased the property largely sight unseen. Traci did go over and give us a video tour and the property is just amazing.
We'll still have our Airstream, we'll still travel, especially when it's too cold or too hot, but most of the time we'll be holed up in our little abode doing whatever it is people do in their little abodes. That will be a new exploration; gardens, swimming hole, mowing, sunning on the deck, hot tubbing in the winter, visiting with family, eventually new restaurants, museums, blues bars, and more.
Below is the listing description, followed by some of the pictures. The property is nearly 6 acres and only 30 minutes to downtown Memphis.

"Surrounded by mature trees and rolling terrain, the privacy and peaceful setting this property offers are fabulous.Fish, go 4 wheeling or relax & watch wildlife! This property has been maintained and improved by the sellers over the years! New Plumbing, Gas to house, New Windows, Replaced HVAC, Replaced water heaters, Wood floors throughout, Updated Kitchen(New Appliances, New Sink,New Tops,New cabinets,New Hardware), Updated Bathrooms(New Counter Tops and New Cabinet Fronts), Wet bar in living room w/ New sink,Counter top and backsplash, Plantation shutters on all bedroom windows,37×25 Detached garage w/expandable 2nd Flr. . Garage has epoxy floors,Tall ceilings and heat and air units for different seasons., 24×24 Barn with gravel flooring currently used for equipment storage,Irrigation around the houses and beds, Whole house lighting protection, Ranch style split rail fence around backyard. There is not much you need to do but move in and make this beautiful property your own!"